Naughty Nights XXXtra Erotic Dare Dice
$16.99
When that sexily reckless mood hits and you're up for the challenge of leaving the night's erotic activities up to chance, call on the Naughty Nights XXXtra Erotic Dare Dice to unleash some seriously scintillating possibilities!
In the package, you'll find 3 die, one red, one black and one orange. To play, take turns rolling all 3 together. When the dust settles, you'll have yourselves an act (orange die), a body part (red die) and a sexy adverb (black die). Instant X-rated foreplay! You can remove any die you like to hold on to some control, but really, where's the fun in that?!
Brand
Creative Conceptions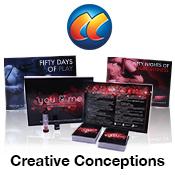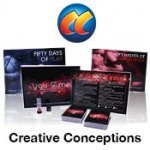 Only logged in customers who have purchased this product may leave a review.