Cleene Antibacterial Unscented Cleaner in 4oz/120ml
$18.99
Freshen up with Wicked's Toy Cleene, an unscented, antibacterial toy cleaner packaged in a convenient spray bottle.
This ultra-effective cleansing agent contains bio-static olive leaf extract, an ingredient that helps prevent bacterial spreading, plus unscented lavender. To use, apply a few sprays to your toy and wipe clean with a damp cloth. Contained in a discreetly cosmetic, transparent spray bottle, you'll always be able to see how much you have left. Compatible with all materials. Contains 4oz.
Brand
Wicked Sensual Care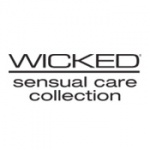 Only logged in customers who have purchased this product may leave a review.